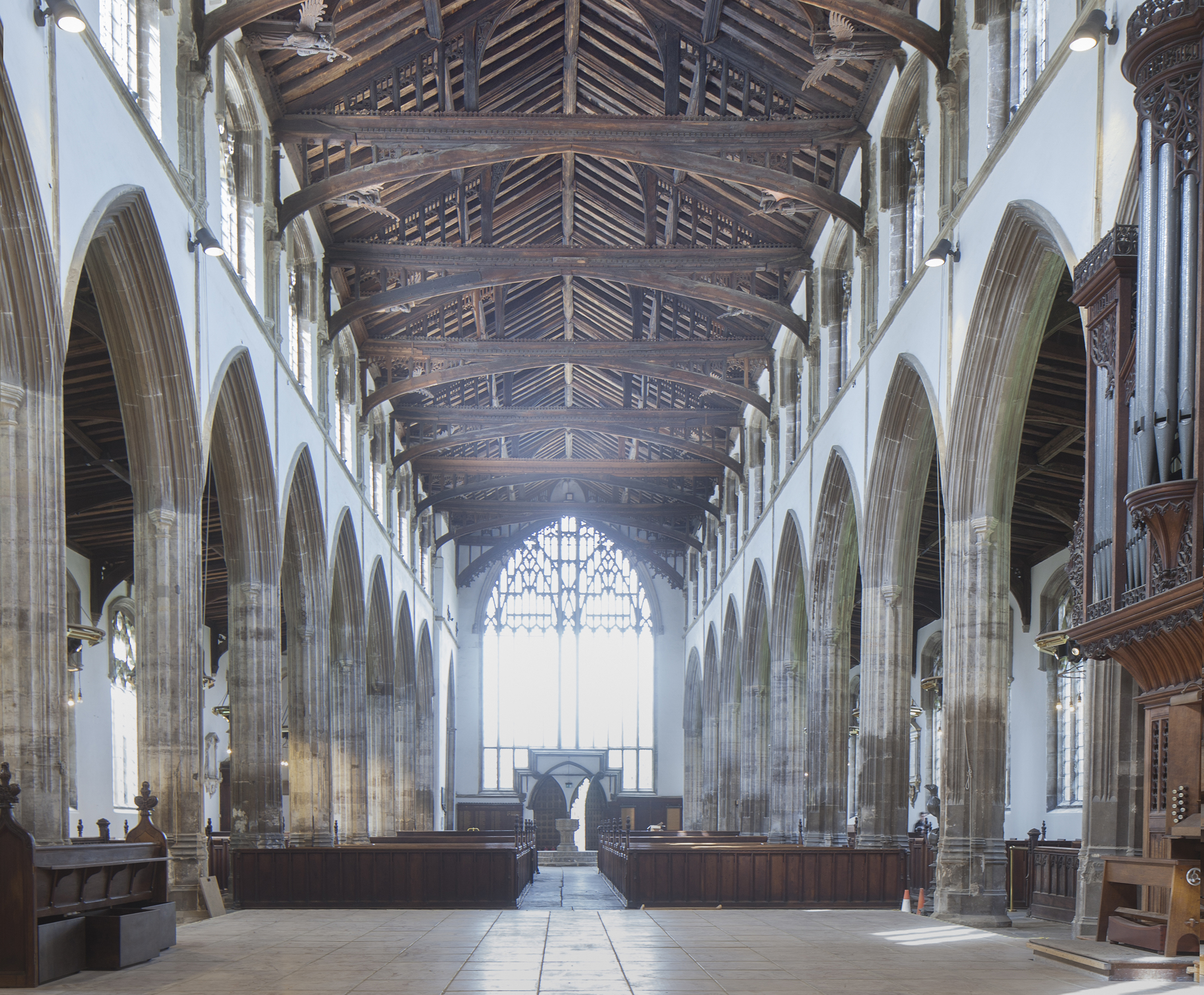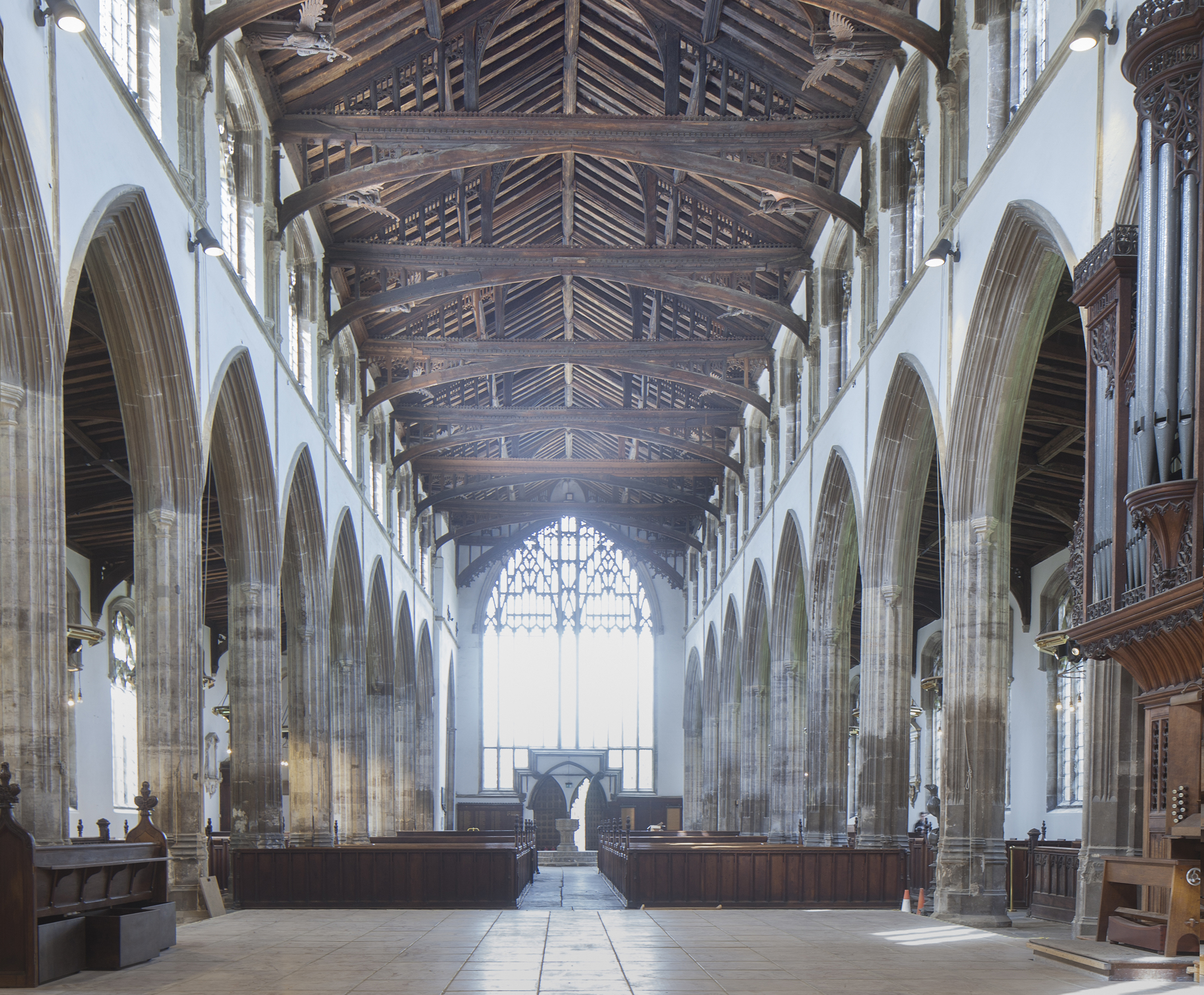 St Nicholas Chapel, Kings Lynn
This major project for the Churches Conservation Trust was carried out with HLF funding to allow much greater interpretation, access and use of this magnificent late Gothic Chapel, the largest in England. The roof was releaded, and the south-facing slopes fitted with the largest array of photovoltaic panels so far erected on any church.
Following the realization that conventional heating would be prohibitively expensive, the decision was made to provide specially designed electric radiant heating and lighting chandeliers, for which the PV's provide power.
The tower has been converted to provide kitchen and toilet facilities to serve the wide range of possible uses of the church, including major choral and orchestral concerts.